Welcome to Russ-toration, LLC!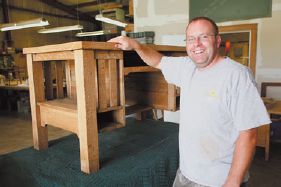 On September 1, 2011, Russ-toration, LLC was opened in Sandwich, Illinois. Russ Olley, the owner of Russ-toration, LLC is proud to provide furniture restoration, repair and custom woodworking here in the 'Heartland of America'.

Russ' experience of over 16 years in the specialty of Restoration, Refinishing and Fine Woodworking has allowed him to develop skills through experience that are not taught in classrooms or found in textbooks. The art of restoration and craft of fine woodworking can only be developed, cultivated and finely tuned in the woodworker's shop.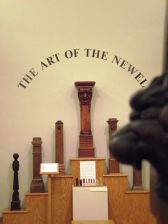 Russ-toration, LLC work was displayed at the Brauer Museum of Art in Valparaiso, Indiana. "The Art of the Newel: The Jay W. Christopher Collection" exhibit was open to the public until November 18, 2011.
Click here to read more, see some photos of highly unique woodworking that has been refurbished by
Russ-toration.

As the saying goes, 'A picture is worth a thousand words' and Russ has included some of his before and after photos on this site for you. Click here to see Russ' craftsmanship!

On the "Meet Russ" page you will read more about Russ and the lists the services of Russ-toration, LLC is proud to offer.

Go ahead! check out Russ, "LIKE" RUSS-toration on Facebook and Contact him for your Restoration, Refinishing and Custom Woodworking needs.